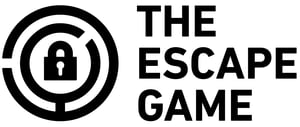 We are pleased to offer to you a $3.00 off per person discount when you use promo code MCU3 at checkout. Visit TheEscapeGame.com/PigeonForge for more information!
*Not valid with other offers. Not valid for previously booked games.
Located on The Island in Pigeon Forge, The Escape Game is Pigeon Forge's #1 escape room and immersive adventure. As a premier provider of escape rooms, The Escape Game's adventures play like Hollywood blockbusters with twists, turns, and jaw-dropping surprises around every corner. Their 60-minute adventures bring epic stories to life in a one-of-a-kind tactile experience. You and your team will work together to find clues, overcome challenges, and ultimately complete a mission. Step into worlds you have only seen in movies, as you become the hero in every story you choose. Best of all, adventures only take an hour to complete—so you can be the hero and still make it in time for dinner. Book your adventure at TheEscapeGame.com/PigeonForge.